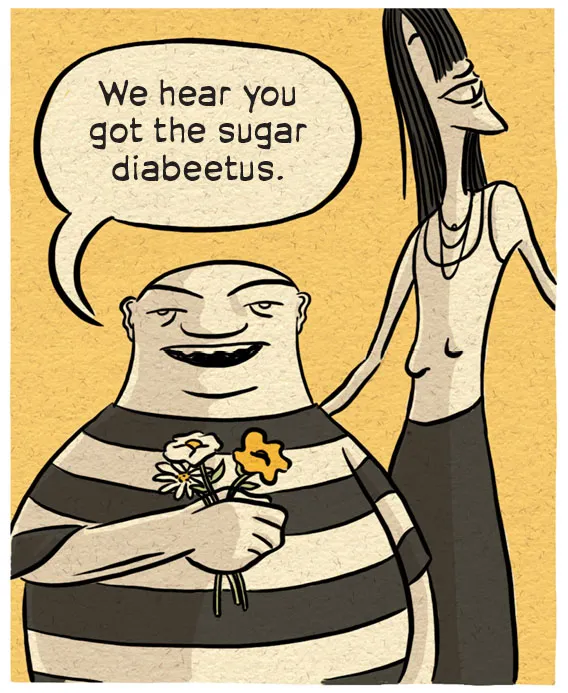 Please click over and read the wonderful online graphic novel Chronic: An Unauthorized Autobiography by illustrator Lisa Horstman. New episodes are released regularly and it's free to follow and read!
From the website:
So, what is Chronic about?
This story is loosely based on my experiences during the week of my diagnosis. It combines the coming-of-age genre with a humorous ghost story, of sorts. It is not sweet, precious, or preachy. It strives for honesty within the bounds of an interesting story. And it illustrates how far treatment for Type 1 diabetes has come since the discovery of insulin in 1922. Sometimes I need to remind myself of that on difficult days.
Please note that this is not a story for the picture book crowd. This is meant for ages 12 and up, including adults. I don't drop any f-bombs, but there are a few shits and damns in there. Just sayin'.